Who Is This For?
The program is for men seeking life change! Whether you are a man who has struggled with bondage to drugs and alcohol all your life or you are a man who has begun to serve the Lord and wants an atmosphere to launch headlong into Jesus, the Jacob House is the answer to your cry.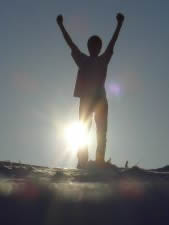 The program is an opportunity for men to establish a firm foundation under their feet to stand in this world. Men in chemical dependency do not need a twelve step program... we do not offer that. The hopeless drug addict doesn't need someone who understands their problem, but the Physician who can fix their problem.
Every new Christian should be immersed in real experiences with the living Christ, and the program is an atmosphere of intensive training to fill you with these life-changing experiences. If you are a newly saved man looking to follow hard after Jesus, or a man who once followed but have left your first love, the Jacob House has been established for you to grow closer to Christ and dig deep to a rock-solid foundation of salvation.
Christian college learning is no match compared to substance gained through trials and testings for the the man who is serious about knowing God.
Here is a video testimony from one of the men who has been forever changed through the Jacob House.