European Fasting & Prayer Gathering - Ukraine 2011
This text will be replaced
Video updated: May 10, 2011.
Information
Two Day Conference
Dates: Saturday, March 19 - Sunday, March 20, 2011
The Fasting & Prayer Gathering kicked off with a two day conference on Saturday and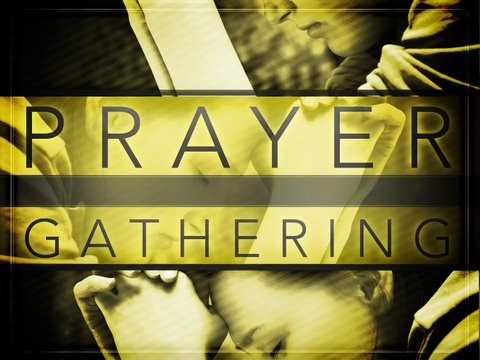 Sunday, where Pastor Kirby was the guest speaker. The Word of God was preached, and spoke to many believers in that area resulting in the moving of the Spirit and salvation. The response from the people in Ukraine was incredible. Their humility and zeal for God was a true joy to behold. The first two days of meetings were met with a great response, but the tell-tale sign of the life of God in the people was the overwhelming response to the call to pray. They really laid hold of God this week and there is an great anticipation of what God will do in the Nations of Europe.
Five Day Prayer and Fasting Gathering
Dates: Monday, March 21 - Friday, March 25, 2011
Pastor Kirby and other church leaders throughout Europe have felt a great call to begin gatherings of believers throughout Europe for the purpose of fasting and prayer. The first of these meetings convened in Schüttorf, Germany, and now the 2nd scheduled Fasting and Prayer Gathering has gathered in Donetsk, Ukraine with a genuine stirring of God through prayer. We plan to see many more gatherings form, and culminate in a Move of God throughout the Nations of Europe.
Pastor Clendennen shared many times before his passing about his belief in Hudson Taylor's prophecy concerning an all-encompassing, end-times revival involving Russia and all of Europe. We believe these fasting and prayer gatherings to be and integral part in igniting the hearts of God's people, and mobilizing them to go forth in pentecostal power. We are calling all believers to join in and participate in what God is doing.
Church "Philadelphia"
A.Nevskogo str. 3
083031 Donetsk, Ukraine
tel. +380623402973
e-mail: pastor71@i.ua
Ukraine Contact Information:
Pr. Yurij Bolotskij
tel. +380509930496
Pr. Dmitrij Ponomarenko
cell. +380983684071
U.S. Contact Information:
New Covenant Outreach
email: info @ actsamerica.org
US Phone # 919-735-8094
Guest Speaker: PASTOR DANNY KIRBY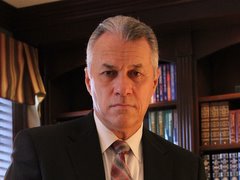 Brother Kirby is Pastor of New Covenant Outreach in Goldsboro, North Carolina, USA. With his wife Sister Beth they run School of Pentecost and various ministries with the purpose of making Christ central in all things and in restoring a true Pentecostal experience to the Church. They now broadcast Brother Clendennen and School of Christ material 24 hours a day via the internet for all to watch free (www.actsamerica.tv).