European Fasting & Prayer Gathering - Germany 2011
This text will be replaced
Updated: Friday, February 25, 2011.
Trip Itinerary
Two Day Conference
Dates: Saturday, January 29 - Sunday, January 30, 2011
Church: Neuer Weg - Schüttorf
Bishop Preisel hosted a two day conference on Saturday and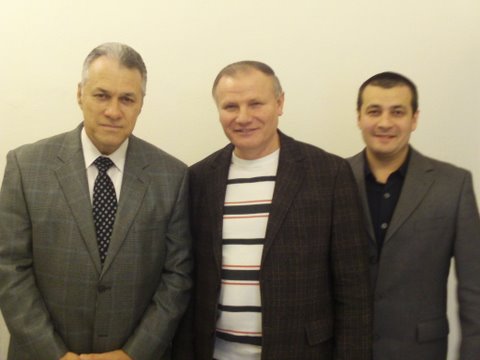 Sunday, where Pastor Kirby was the guest speaker. The conference was a great opportunity for the Word of God to be preached, to meet many more believers in the northwest portion of Germany, and to raise awareness of fasting and prayer gatherings to follow. Hundreds of people responded to Bishop Preisel's invitation for people from all of his union of churches to fast and pray for a revival all over Germany.
(Pastor Kirby, Bishop Preisel, Pastor Dennis)
Five Day Prayer and Fasting Gathering
Dates: Monday, January 31 - Friday, February 4, 2011
Church: Neuer Weg - Schüttorf
Pastor Kirby and other church leaders throughout Europe have felt a great call to begin gatherings of believers throughout Europe for the purpose of fasting and prayer. The first of these meetings convened in Schüttorf, Germany as a launching point from which we hope to see many gatherings form, and culminate in a Move of God throughout the Nations of Europe. "This can be the start of a real prayer movement in all Germany."
Pastor Clendennen shared many times before his passing about his belief in Hudson Taylor's prophecy concerning an all-encompassing, end-times revival involving Russia and all of Europe. We believe these fasting and prayer gatherings to be and integral part in igniting the hearts of God's people, and mobilizing them to go forth in pentecostal power. We are calling all believers to join in and participate in what God is doing.
Over four hundred people attended the first meetings to hear the Word of the Lord and meet with God at the altar. Also, a great number of people stayed to pray all week and pray fervently for the spiritual needs of the Nations of Europe, believing God for Revival in those lands. In the midst of the times of intercession people also received answers to needs, both physical and spiritual. We thank God for everything He has ordered thus far and anticipate more reports to come as ministers and believers leave these meetings to go and minister out of this time of fasting and prayer.
U.S. Contact Information:
New Covenant Outreach
email: info @ actsamerica.org
US Phone # 919-735-8094
Church address:
Alter Emsbürener Weg 44
48465 Schüttorf, Germany
05923-71141 (tel)
email: bfc-johannpreisel @ web.de
Guest Speaker: PASTOR DANNY KIRBY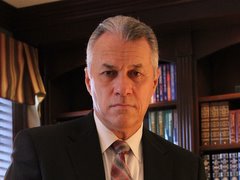 Brother Kirby is Pastor of New Covenant Outreach in Goldsboro, North Carolina, USA. With his wife Sister Beth they run School of Pentecost and various ministries with the purpose of making Christ central in all things and in restoring a true Pentecostal experience to the Church. They now broadcast Brother Clendennen and School of Christ material 24 hours a day via the internet for all to watch free (www.actsamerica.tv).