Testimony From Youth Camp 2012

God really showed up this Youth Camp! The Sunday before Youth Camp God really moved in our church services. Several people in the congregation were genuinely touched by God included a few of our young people. After a whole day of seeing God move on Sunday we were geared up for Monday. From the first minute we arrived at camp there was a bustling atmosphere about the entire church and office.

We started our first day with watching recap of the service from Sunday night. We then went into the sanctuary to pray. The kids were stirred and began to pray. One of the kids that came to camp this year was the brother of one of our girls who attend church regularly. This young man of fourteen had been saved at one point, but had backslidden and stopped coming to church with his sister. I was surprised and happy when he signed up for the camp. We had all been praying for him to give his heart back to the Lord. That Monday morning as we each found a place to pray, some walking and some kneeling, I noticed that the young man had knelt next to one of our other staff members and was talking with him. I continued to walk and pray until I was motioned to come to where they were talking. I walked over and the three of us sat in the pew. The young man proceeded to tell me about what he had been asking the staff member. He told me that God had been dealing with him for a long time and that he wanted to give his heart back to the Lord! I was at a loss for words! I talked with him for a few minutes to make sure he was serious about what he was asking. I then made sure the Lord was drawing him because the Bible teaches us that if we're not been drawn by the Lord we cannot come to the Lord (John 6:44). The young man told us he knew why he had backslidden and that he needed to repent and walk different this time. He told us he felt the Lord convicting and drawing him. We let him pray and get things right with the Lord, we prayed over him as he prayed. After several minutes, the other children caught on to what was happening and gathered in a circle to pray. The young man's sister came over and began to pray with us for her brother. Several minutes later the young man got up, wiped his eyes, and looked up at us and said, "I'm saved!". We all rejoiced with him! We couldn't believe what God had done. Other members from the office and congregation who were at the church came in and joined us in rejoicing and embracing our brother. What a first day!

That night part of our camp was taking the children to Windsor, NC to United Outreach Ministries where Pastor Kirby had been asked to come and preach for several services. We all got dressed and crowed into the ministry van. We also had a few of the members of the congregation ride with us. The van was hopping with news of the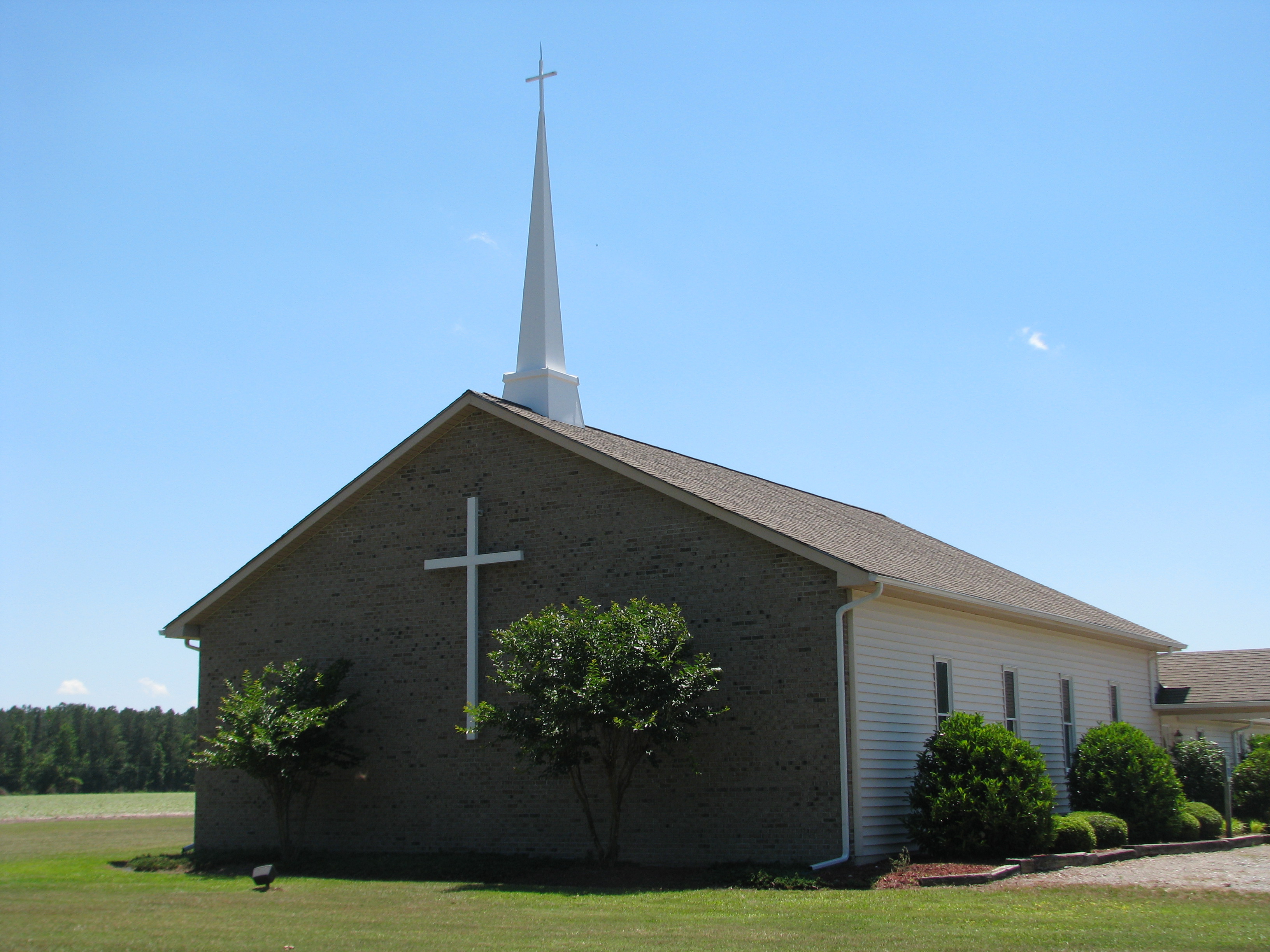 day's events and the faithfulness of our God! We were all so excited and stirred about the service that night. Just about our entire congregation was attending the meeting in Windsor. News of what had happened in camp had spread to most of the congregation, everyone was stirred up! We got to the church and were excited to hear the noise of prayer coming from inside the sanctuary. Eager to join in, we all found a spot and began to pray. The kids are accustomed to sitting in a circle praying together, we found us a corner up front and formed our circle. We hadn't been there more than 10 minutes before a roar of prayer was going up from both congregations. The Holy Ghost was in our mist and we knew it. Worship was wonderful. Our choir leader from New Covenant was asked to sing during worship. She sang two of our favorites, one talks about the woman in the Bible with the issue of blood touching the hem of Jesus' garment and being healed! As she sang those beautiful words "He reached way down and touched me" there were shouts and tears of joy from a thankful people. The next song "Jesus Said", in John 7 Jesus stood up before the people and said, "if any man thirst let him come unto Me and drink and out of his belly shall flow rivers of living waters". This song speaks of that very thing, "Jesus Said"! Oh yes He did! There was great rejoicing among the people! So thankful for God's mercy and His promise! The Word brought forward that night was powerful! God moving His people forwarded. Searching for those who will pay the price and be used in this last hour. Every place Pastor goes he says he senses and knows that God is looking for vessels, if it's only two so be it. Men and women who will sell out for God and give Christianity all they've got. The ride home was equally stirring. Young and old alike all talking with much enthusiasm about the service and the Word spoken. What a great day! "Better is one day in Your courts, Lord, then thousands else where".

The next two days in camp were equally good. The young people were excited and thankful for what God was doing. We had times of worship and prayer each day. On Wednesday we had a very challenging time of devotion. We talked about "the heart". We posed the question "how can a people do everything right and still be wrong?". A person can be good, moral, do things for their church, pray, read the Bible and still be wrong – why, how? The answer was "if a person does not give God their heart, a surrendering of their heart to the Lord, then nothing we do is from the heart, it's just 'things' we do". God requires everything, our all. But because He longs to have communion with us – as a man and women in a marriage. God wants our relationship with Him to be personal, alive, fresh not dry works. After salvation God will bring us to a place of absolute surrender of all that we are and ever will or want to be. Our whole life must be governed by the Lord. Every decisions passes through Him. Only then is Christianity is a vibrant life-style. Otherwise we're good people that go to church and have an assemblance of integrity because we actually go to church. The devotion caused several of the teens to look deep in their hearts. Have we really done this? Have we really given Jesus our desires – for college, marriage, futures? We went to prayer right after the devotion. The Lord continued to deal with several of the teens all day. That night we had church as usual on Wednesday. Pastor was again preaching at Windsor, so the service was left to me. I went into prayer at 6:30, our regular time of prayer before service, I began to seek direction for the service.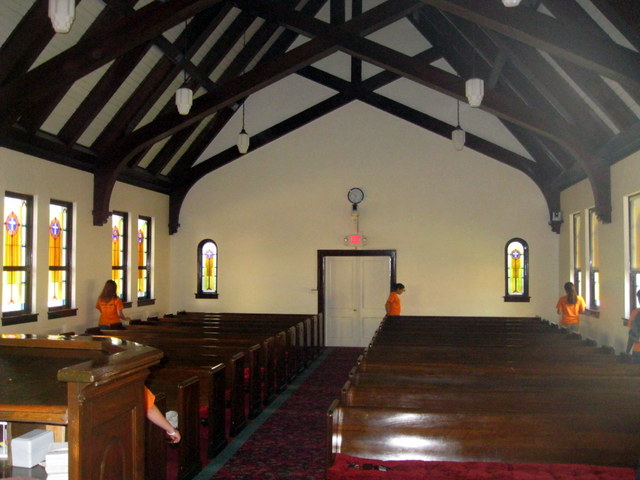 As I prayed I felt Holy Ghost come all over me. I had not felt Him that strong in a long time. I didn't have the words for what I was sensing, I kept praying in the Spirit seeing where this was going to go. The Holy Ghost continued to just rest on me, pressing me. I felt to reach over and put my hands on a couple of the teens that I knew God had been dealing with in the camp. When I did I felt the Holy Ghost move on them as well. I knew these young people needed to "pray through" and get a hold of God. They are teens and thus in a critical place in their walk with the Lord, we know that many young people walk away from the Lord in their teens due to a refusal to surrender to the Lord. I knew this was what God was dealing with them about. I really sensed to ask the congregation around me to help pray for the young people. I did so and we all began to intercede for the teens. After a few minutes, each young person stood up before the congregation and asked for specific prayer. We all came up front and gathered around each child and began to pray for them, for God to break through. The Holy Ghost showed up again and several of the teens broke through and touched God. I have prayed for this for a long time. I was so thankful at the love and mercy of God to come.

The last two days of camp were good as well. There was much discussion about all that had transpired that week. There was a genuine thankfulness. Since then, now being almost a month later, I have seen a few of the young people, not all, but a few who have truly embraced what God did and is doing in their lives. God came and touched them that Wednesday night to bring them into a new place, a place of breaking through the old and moving forward into the new. We have pressed them since the youth camp and have seen them respond to the dealings of the Lord. There is a cry among them to be prepared and to be used. I truly believe this is a turning point in a few of their lives. One that will remain and go with them for years down the road. Praise God! That was our Youth Camp for 2012!
Written By: Christian Kirby