Report from Poland / Ukraine (April 24-May 5)

"This was the second gathering in Poland and we could see the growth in the number of people and we could see the rising intensity of prayer. On Saturday and Sunday, there were about 150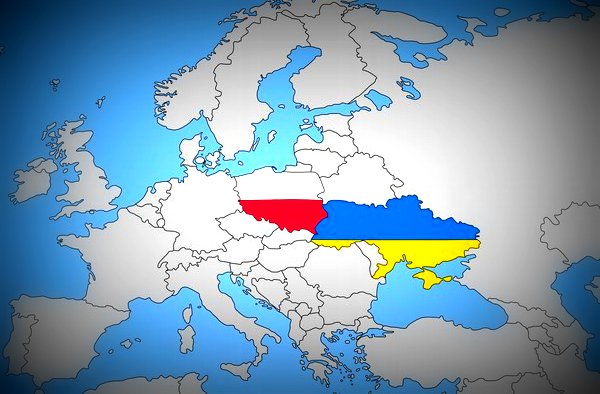 participants. From Monday to Friday, we had an average of about sixty people who came to pray. More than 100 people came in the evenings from about twenty different churches. There were also people from Poland, Czech Republic, England, Scotland, Belgium, Ukraine, Cameroon, and the USA. The Word of God went straight to the hearts of the people. Through each session, we saw people come forward to the altar as they were moved by the Word of God. During a few of the evenings, the whole congregation went to the altar to pray and be restored back to God. We still receive testimonies of people that are being filled with the Spirit and who are receiving a love for the Word of God and for prayer. Each Pastor that came for the conference told me personally that this is what we need in Poland and that they received their personal revival during the conference.
We thank God for this week and for the minister of the Word Pastor Kirby.
We would like to thank Pastor Kirby's entire church and all the people who made it possible for us to gather together. We were so blessed through this gathering! I am personally strengthened, encouraged, and refreshed."
~Pastor Kamil Halambiec
I am very thankful for what the Lord is doing in Poland. We believe this time of fasting and prayer was very important. We are moving forward and believing God for a final outpouring of Pentecost in the European countries.
On Friday of May 3rd, we left Poland and traveled to the Ukraine. I ministered to the Pentecostal Church of Kuznetsovsk in two meetings on Saturday and one on Sunday morning of May 5th. We were very blessed that Pastor Denis from Belgium was able to meet us there to interpret. That Sunday night, we traveled to Tinny, Ukraine. God was yet again faithful to deal with the Church as the Word came forth. The Lord is raising up this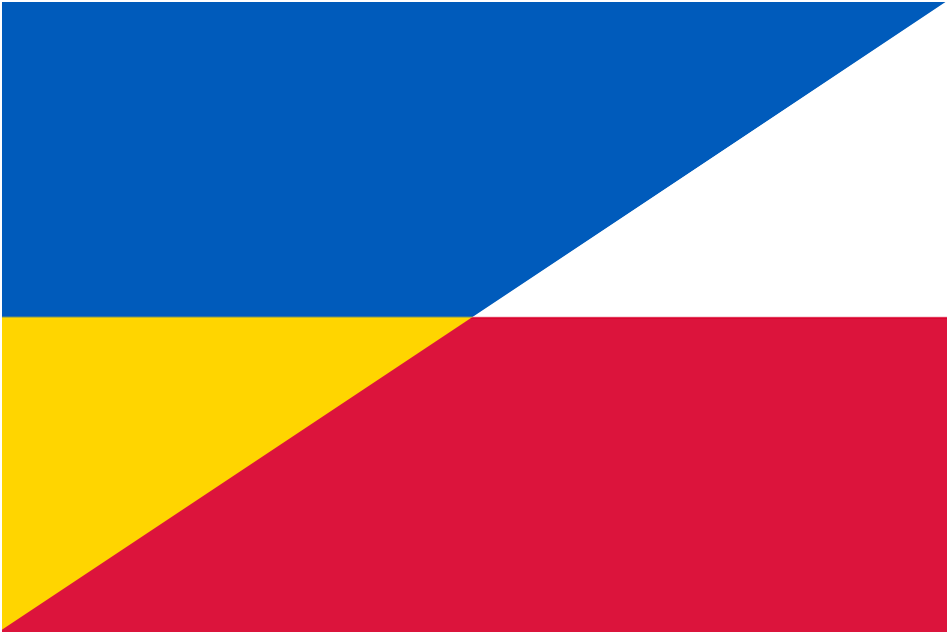 vision of fasting and prayer throughout the Ukraine. Leaders are coming together and believing for God to pour out His spirit in Europe.
In His Service,
Pastor Danny Kirby & Acts America Staff
---
Report from Donetsk, Ukraine (March 15-23)
What a blessed time we had in the Ukraine as God met a people who were hungry for His Word and who were ready to fast and pray for a move of God across Europe. On our last trip to the Ukraine, we ministered in three different cities. We believe that God will be able to use these fasting and prayer gatherings as a great tool to bring in the last day revival. The Ukraine has a great part in God's final plan for Europe. Please continue to pray with us as we continue on in His will!
---
Report from Germany (January 2013)
We had a very intense time of fasting and prayer in Germany with Bishop Preisel. There were leaders in attendance from Belgium, Ukraine, Poland, Italy, Norway, and across Germany. One Pastor from Italy asked me to lay hands on him and send him back with the fire of this vision burning in his heart for the people of Italy. What a privilege to see young men stirred in these last days.

God is raising up this tool of fasting and prayer for these last days across Europe. The more we gather the more I see God's hand bringing us to the end of any and all of our own efforts. This tool must fall into the ground and die that He might raise it from death to His life. I believe this vision died a little more in Germany, but only that we might fight this battle in the power of His might and not ours. Thank God for His dealings and preparation for these last days.

---
Report from Ukraine (November trip)
We held our 8th Fasting and Prayer gathering for Europe. We were met by a people who were hungry for the Word and ready to pray and believe God. About 150 people gathered each day with an expectation of the movements of God. On Saturday, in the first service, there was a real burden to pray for America. Faith was stirred as a people began to pour out their hearts. These gatherings are growing in intensity as we believe God for revival across Europe.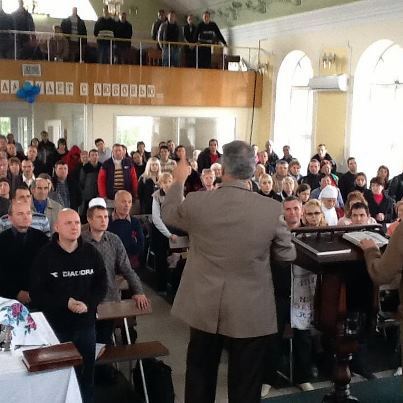 I was asked to minister on Tuesday to about 50 Pastors who were having their Union meeting with Bishop Anthony Beskrovny. The Lord was gracious as the Word spoke very clear to the Pastors. There was a real stirring among the leadership. We received a phone call later that day to come Thursday night and minister in a church of about 600 members. God was faithful, as again, the Word spoke very clear to the hearts of the congregation. Out of these meetings, the leaders of the Union desire to have a city-wide meeting in March 2013 in Donetsk (a city of about 2 million). This is a tremendous open door for this vision of fasting and prayer to move forward! God is stirring hearts as we believe Him to move. There were also leaders that desire to bring this gathering to the Russian speaking Pentecostal churches in America. Again, God has been faithful to open these doors in an answer to prayer. We are so thankful!
Countries We Have Been and Are Involved In - Click Flag to See Latest Information
Hudson Taylor's Prophecy
Hudson Taylor, British missionary to China and founder of China Inland Mission, was on furlough to England, in 1889. As he was preaching, he suddenly stopped and stood speechless. When he began to speak again, he explained: "I have seen a vision. I saw in this vision a great war that encompasses the world. I saw this war recess and then start again, actually begin two wars. After this I saw much unrest and revolts that will affect many nations. I saw in some places spiritual awakenings."
"In Russia I saw there will come a general all encompassing, national spiritual awakening, so great that there could never be another like it. From Russia, I saw the awakening spread to many European countries. Then I saw an all-out awakening followed by the second coming of Christ."
BH Clendennen's Legacy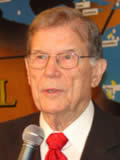 Brother Clendennen is the founder of School of Christ International - now with students in over 150 countries of the world. Saved in 1949, he soon felt the call of God to set out as an itinerant evangelist. In 1956 he planted a great missionary church which he pastored for the next 35 years. Over the years he has ministered by radio, television and books but above all else by "Going."
In 1992 at the age of 70 he moved to Russia to begin the first School of Christ. Since then, this work has grown amazingly as a tool of pentecostal recovery and revival. Around the world he is known as a preacher and teacher of the Word of God, but more than that, as a man of God who walked with God faithfully leaving us an example to follow. The Lord used him mightily to Restore the Message of Pentecost, and to raise up vessels of recovery.
Pastor Kirby's Mission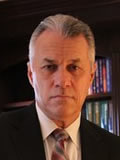 Pastor Kirby was first introduced to the ministry of Pastor Clendennen in the 80's when he heard the message Soldier's. Many years later, the Lord directed him to seek counsel from Brother Clendennen. Over the next 4 years they became quite close, holding 2 schools in North Carolina together. They were also able to travel and minister together, which has sparked many invitations from around Europe to preach, encourage, and help build up the Pentecostal Church in Europe.
Pastor Clendennen has gone home to be with the Lord, but the work still remains. Pastor Clendennen spoke often to Pastor Kirby concerning the vision for Europe; that Pastor Kirby needed to have a strategy and to be aggressive in labor and prayer over Europe until we see the fulfillment of Hudson Taylor's Vision and Second Coming of Jesus Christ. That is our mission.